For the past three months I have been supporting the CollAction 'Slow Fashion Season' where you commit to buying nothing brand new for three months, in order to slow down the wasteful fashion industry. Have I found it easy? "No!' Am I glad I have done it? "Yes" and here are the reasons why…
1) I have been able to really see what clothes I already own, as I have been forced to dig deep and consciously look at what I would normally just swipe past.
2) I have re-worn items that have had sentimental value that I probably never would have thought to wear again. Such as the dress that I bought for my honeymoon thirteen years ago! I enjoyed it all over again even if a few of the sequins were hanging off!
3) My mindset has been altered. Normally I would associate a 'new occasion' with a 'new outfit' I thankfully realise that there is just no need to do this. You can fall in love with past items all over again and make them work harder for their cost per wear.
There have been some downsides but even these have come with enlightenment. I have missed adding new exciting pieces to my wardrobe for which to create 'new looks'. However, my eyes have been opened to sites such as Depop where you can pick up pre-loved items, which is far better for the environment and also for your wallet too! I do love a bargain and I have missed seeing if I can swoop up an item that I have spotted at the beginning of the season, for half the price, at the end of the season. It's a game I have played for a long time as I spend a great deal of time in the shops with Clients, so I get a real kick from 'stalking & swooping' as I like to call it!!
Has it made me more conscious? Yes it most definitely has. Has it made me re-think about the way I shop? Absolutely. Would I do it again? Yes I would, as I have obviously not spent over the last three months! As Vivienne Westwood says and what I reiterate to my clients is to '"Buy less, choose well, make it last"' We really don't need vast amounts of clothes, we just need ones that co-ordinate well and can be styled in several ways, to create new outfits. As always I am on hand to help you with this if you are stuck in a style rut!
Lets hope ALL brands get on board and produce ethical clothing lines, putting an end to the vast amounts of waste that goes to landfill. We also need to question who made our clothing and in what conditions? I urge you all to go through your wardrobes and have a good look at what you already own. You will be surprised to rediscover garments that you had completely forgotten about. Why not get together for a style swap and get your 'new' from a friend? Try the charity shops, there really are some hidden gems to be found. Look at Depop and eBay and keep an eye for larger events that support pre-loved clothing.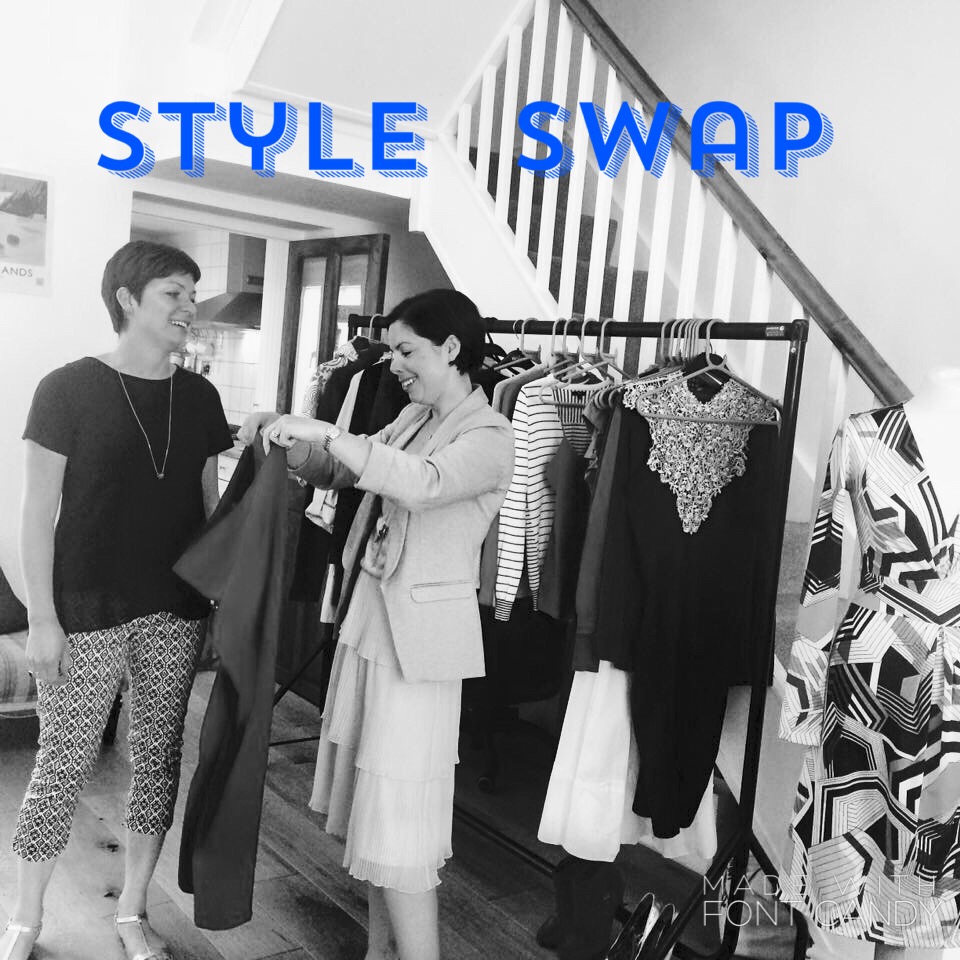 Together we can make a difference and hopefully 'slow fashion' will be the norm for the younger generations, making us all far more aware of what we put on our backs. I was very pleased to see that my daughter's new school t-shirts from M&S were clearly labeled with 'responsibly sourced cotton' and had the 'Stay New' technology logo across the packaging. This technology helps garments to look newer for longer and by doing so we reduce its waste, carbon and water footprint by retaining it as opposed to replacing it. A great start to the new school term and by 'sizing up' they will hopefully last her a little longer too?
As a Stylist and hopefully this is only linked to the love of fashion that I have, but I have felt a bit 'old hat' in my outfits…I love wearing an updated item but again, that doesn't have to mean 'brand new'. Pre-loved can still be new to you!