By

Claire
Posted in Blogger, Cardiff, Fashion, Fashion Blogger, fashionwriter, high street, image consultant, Instagram, Lifestyle, Penarth, Personal Stylist, Petite, Shoes, South Wales, style expert, Style Personality,, Styling, Stylist, sustainability, Wales
On June 25, 2019
Let's look at the most fun style personality out there – 'Adventurous', also known as Dramatic, Eclectic, whatever you like to call it. It's the highly individualised one that can verge on the eccentric! Often I meet a client and they have lost knowledge of their style personality, so I explain that we usually have a dominant style preference, as well as a secondary one. You may have many more but this is often when someone will give me a call as they have become confused, losing way of how they really prefer to dress and their wardrobes become chaotic! This is my favourite area of discussion, as I love to identify how someone really likes to dress and there are some clues that give away a sense of an adventurous dresser!
There will always be a love of print, bold colours and a statement piece, whether it is an oversized accessory such as jewellery. Sunglasses, a hat or bag. You will not be afraid to be noticed – in fact you will crave it! The draw to leopard print is usually a major telltale sign too, as well as red lipstick or nail polish!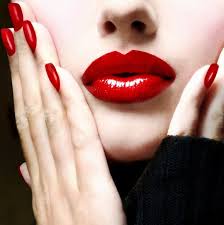 I absolutely love the Bake Off judge Prue Leith, for her individualised style and use of colour, pattern and unusual jewellery. A perfect example of attention grabbing glamour, with a hint of classic throw in, for good measure! Likewise, Paloma Faith is equally as individual, yet has less of a 'classic edge' and will wear any item to create the look she is after. This is more 'eccentric' and anything goes type of dramatic dresser!
Next we have the 'high-maintenance' adventurous types! Here we are talking the likes of Victoria Beckham and still to this day, Joan Collins. Both are avid followers of trends and fashion and are less concerned with 'eccentric' but more on immaculate grooming – hair and make-up are definite parts of the consciously created look. You may know someone who will say that they must be buried wearing their red lipstick – this is a high maintenance adventurous dresser!!! Striking cuts or A-symmetric garments are sought after and killer heels are adored. Oversized pattern or unusual lengths all add to the head turning high-impact of the look but without the eccentricity.
A very popular trend for the last few years has been slogan tops. Wearing a statement across your chest can be adventurous depending on what is says! It is a way to say how we are feeling without having to say a word, just as the 1990's Coty teenage fragrance – Exclamation slogan read 'Make a statement without saying a word!'  So you can wear a statement that is bold and brash or more ambiguous, such as my #statementMINDtees which I designed to help lift the lid on what is still a taboo subject, mental health. 20% of profits will go to the @noahsarkcharity for their mental health department and they are still available to order here: www.clairejacklin.co.uk/shop
To discover your true style personality and so much more, why not book in for a 'Colour & Style Consultation' with myself this summer.  All details as always are on the website for all of the services that I offer. Here is to a summer full of adventure, you can catch mine via my Instagram page @clairejacklinstylist
Love Claire xx
Images via Pinterest