So, as you may know I'm trying to blog a little more, as in, way more than my standard three blogs a year (pathetic!). I've cranked up the old WordPress app, dusted it off & realise I can post directly from my phone – how technology has moved on!!!
With the house extension in full swing, we have no kitchen at all and things are all over the place, literally. I'm washing up in the bathroom sink & the cleaner has disappeared for a month – so selfish in my opinion (joke – not, but kind of….Grrrr!).
What I've noticed during this chaotic period is that I've been dressing a little 'slob like'…Which isn't making me feel happy or productive. I seem to have little appetite to 'dress up' as the house feels very 'dressed down' and I seem to have morphed into chucking gym kit on most days.
Now, this could be seen as a big fat excuse BUT I have made a few 'cheer me up' purchases… I spotted the below Mango sweatshirt a few weeks back and fell in love with the colour. I'm finding I'm craving yellow as Spring doesn't seem to be happening. So, after careful consideration – a good few weeks now – I pressed 'Add to basket'.
This I intend to wear with my beloved navy pleated midi-skirt from H&M bought a few seasons ago. However, I also discovered a shorter version from M&S (dare I admit it from the kids section) and bought it for when the summer finally decides to show up. Cheap as chips here, so little guilt felt.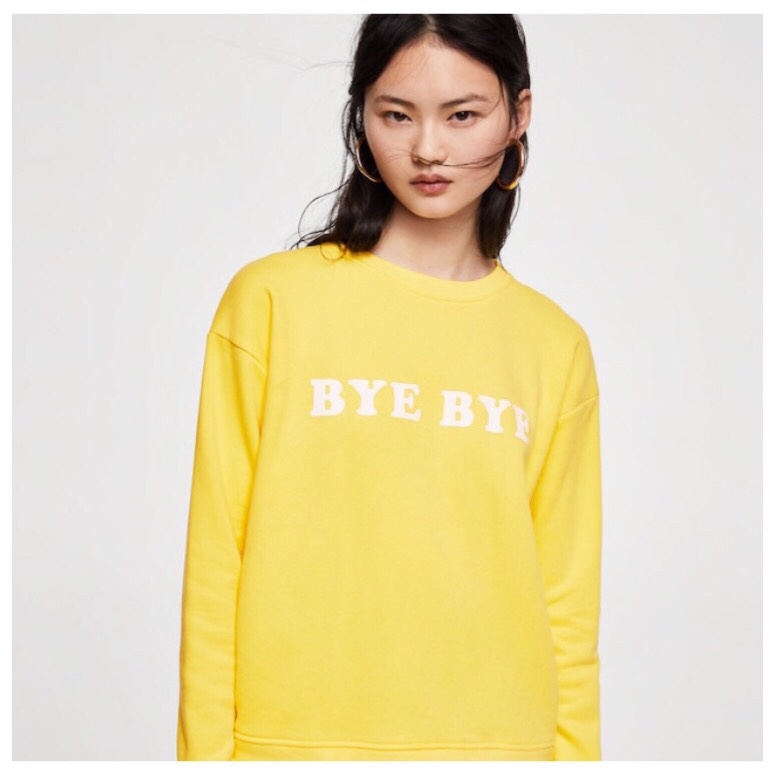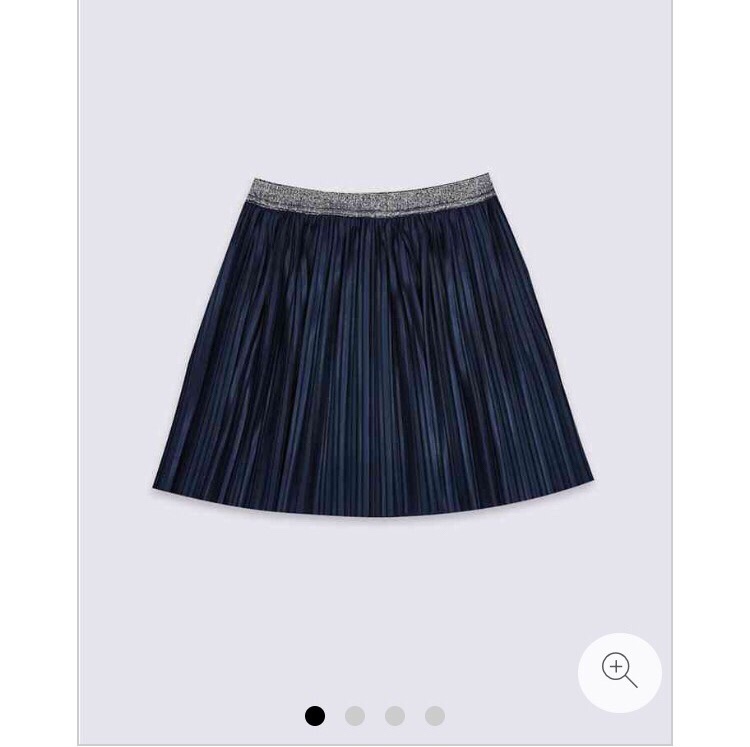 Next up and combining the two above colours, not consciously I hasten to add, I opted for these sporty pants. I do love a good stripe and I've always admired similar ones from Me&Em but find them a bit too pricey. So, these Mango beauties have also gone into the bag. Of course, being petite, I will have to shorten them. I should keep all of my cut off fabric in one bag and see how much I end up with. It could make a patchwork quilt one day I'm sure!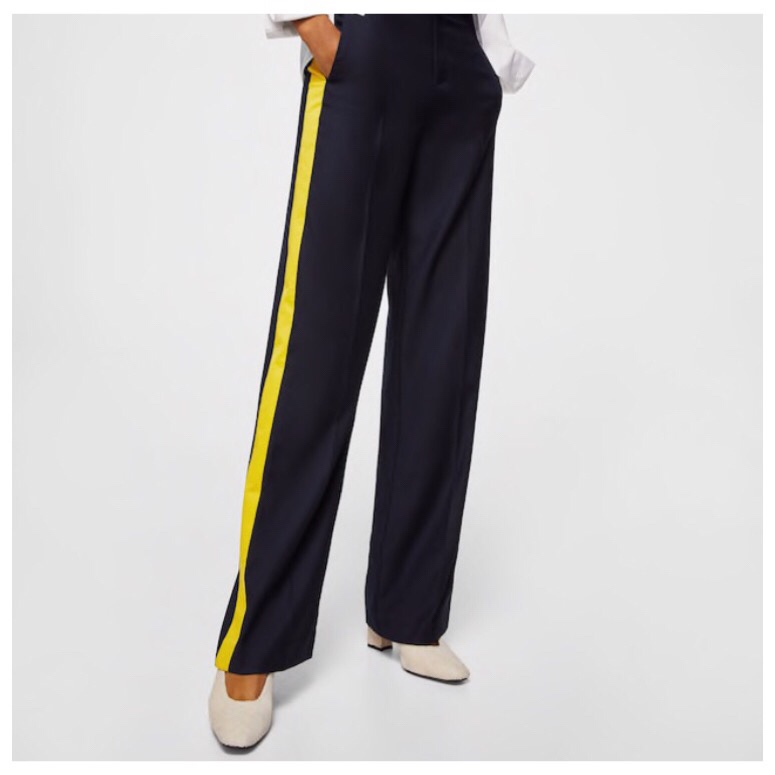 A few weeks back I posted on Instagram this gorgeous bag from Fossil. Thankfully I haven't added this to the bag but I do keep thinking about it AND it also seems to have a sporty stripe, with yellow in it – plus it's now in the Sale!!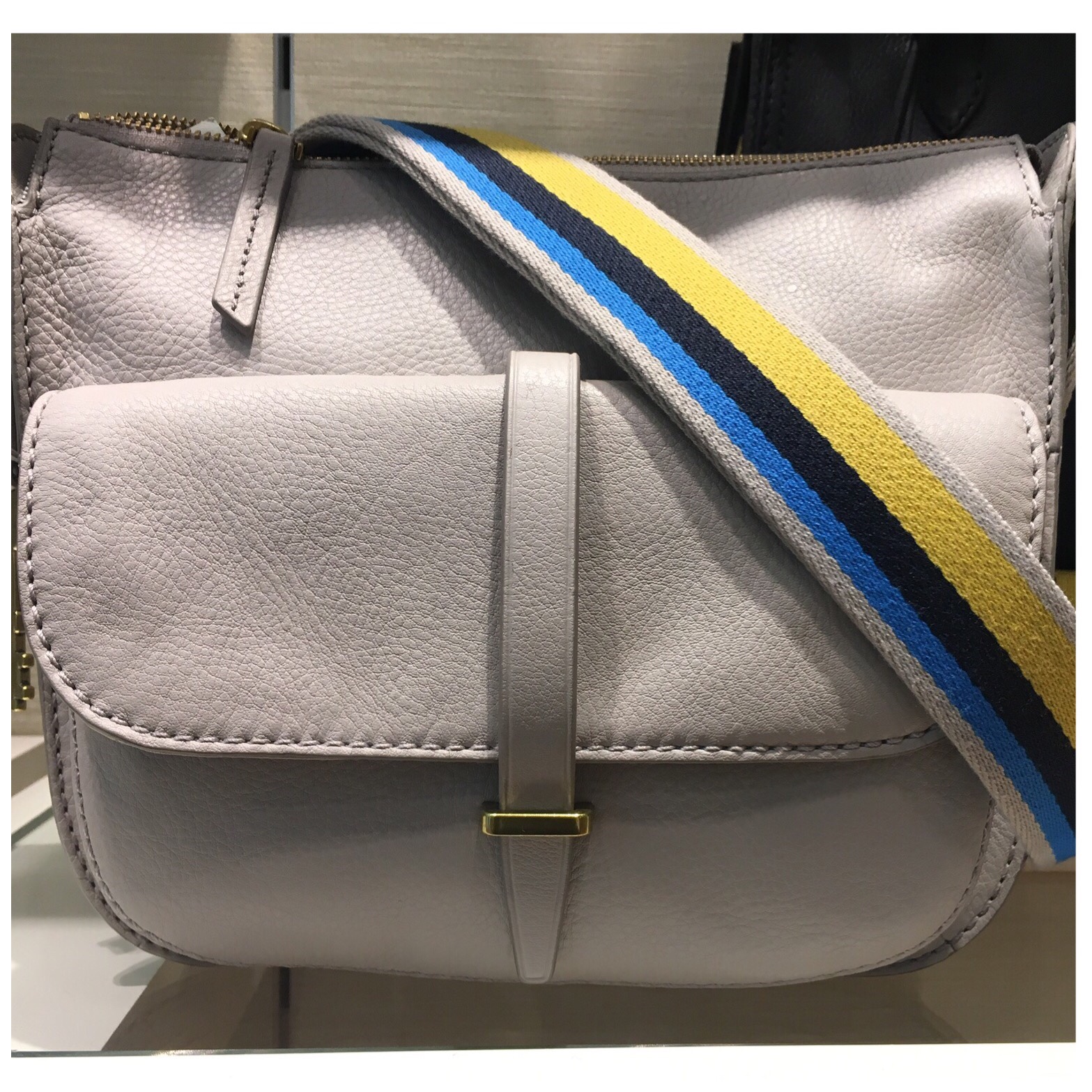 So from all of this I seem to be very attracted to Yellows & Blues at the moment. I love Easter and Spring time as to me it represents hope and colour as the daffodils and crocuses have (hopefully) sprung. I even stopped to take this piccie on Easter Sunday as we did our bit and accompanied Grandpa to his church for the service. You see it's the yellow that gets me every time!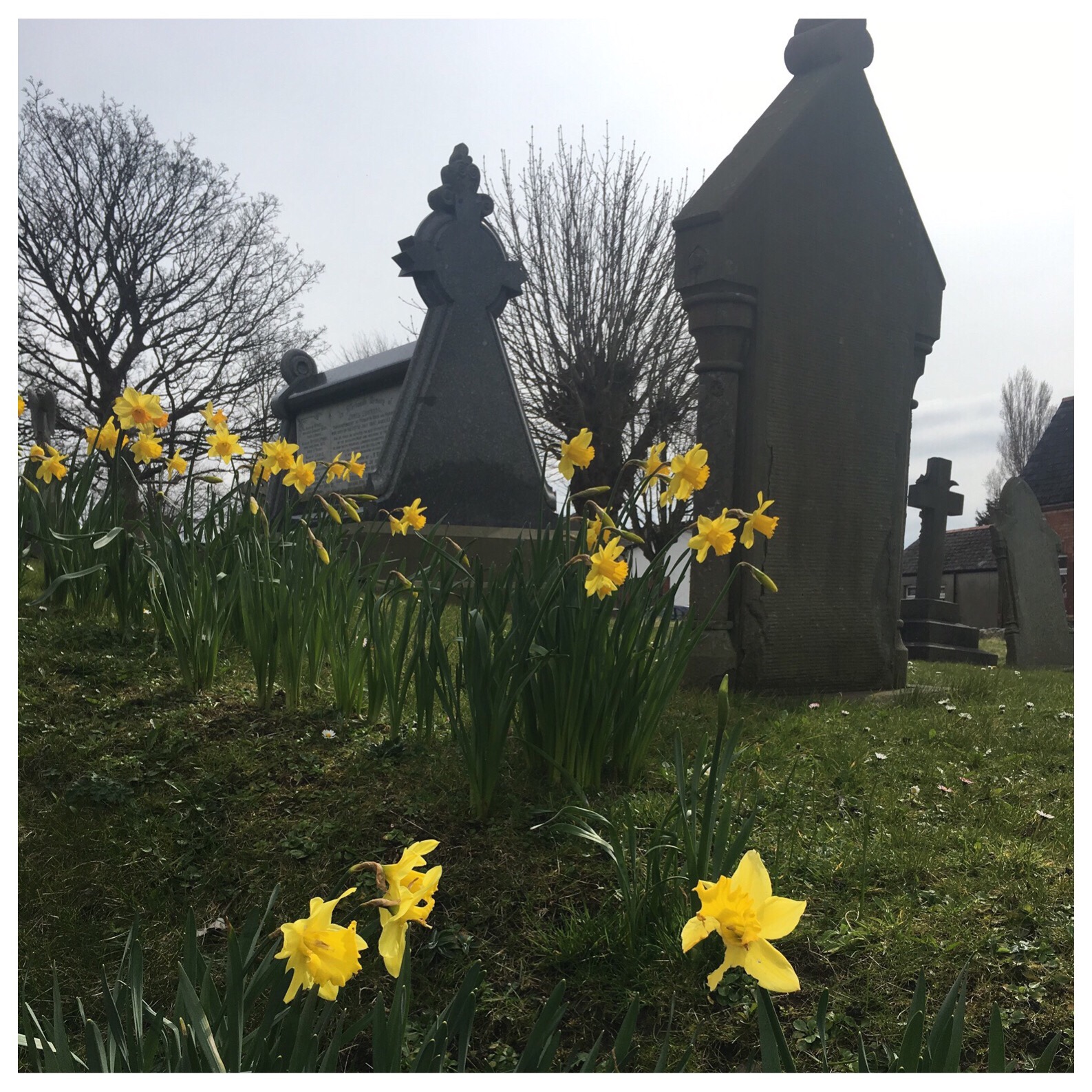 Today I am off to celebrate a friend's 40th at a Spa in Cardiff. For my sins I decided to run to said Spa (as you do). I've consciously packed some alternative colours to this whole theme above, as when I look at Friday's outfit, 'the theme' is very evident….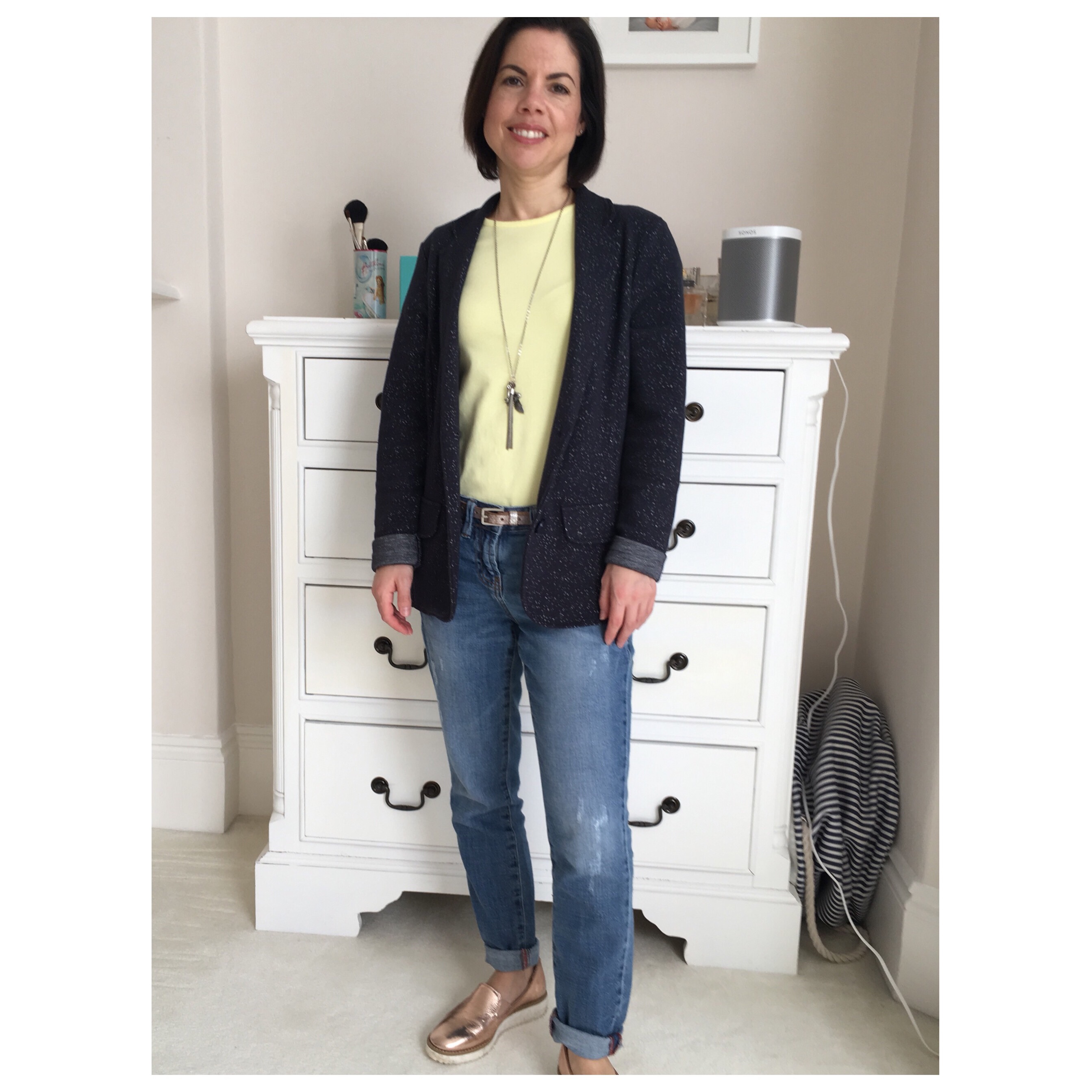 Hope you all have a lovely Sunday and some 'Spring time, sunshine, yellow' appears for you today!
Much love, Claire