The day finally came where Gok came to Cardiff to host his 'Fashion Brunch Club' and what a day it was! To mark this ultra exciting event, I decided to visit our new and very 'top-notch' hair salon here in Penarth 'The Hair Business'. As I was going to see "Gok", I had to book in with – Leigharne the owner and style Director of the salon and I am so glad I did. Leigharne works magic with her fingers and I was so pleased with my blow dry – I just wish I could re-create this look everyday, but no such luck!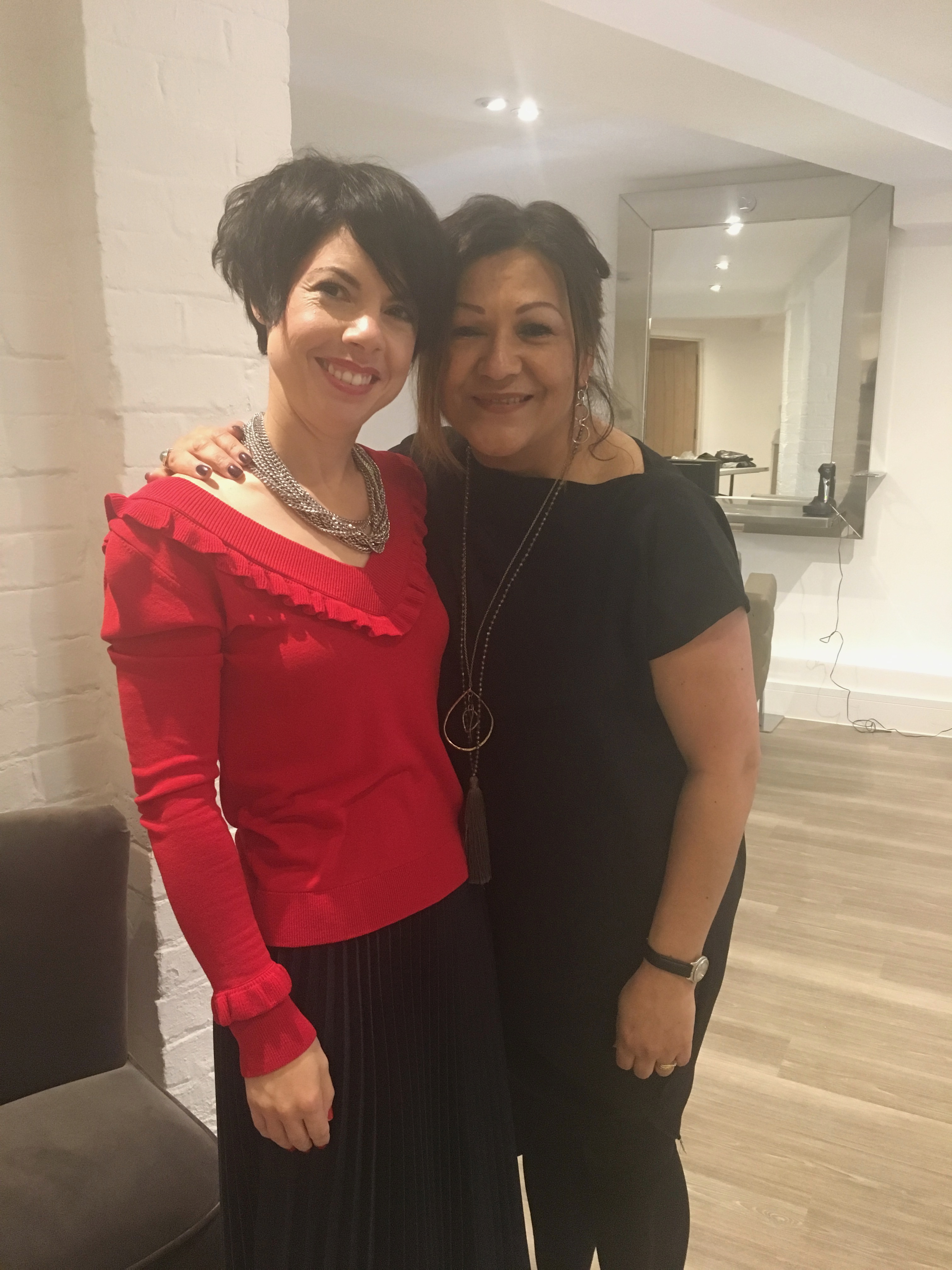 The event was held at The New House Hotel and the day felt special from the minute I arrived. Unusally for me, I managed to decline the glass of Prosecco on arrival, as I was on day 6 of sobriety. For those that know me well, this is a huge challenge but one that is well worth taking, as I am doing this for our very dear friend Matthew, who is battling a fight with secondary cancer (feel free to donate as I'm gagging for a drink!)
https://www.justgiving.com/crowdfunding/mattburns
The event was booked from 11am – 3pm and there was a little waiting around but the atmosphere was incredibly relaxed. Once seated at the beautifully laid tables, we had what was much more like a two course lunch rather than brunch and the food was delicious. There were lovely envelopes placed at each table setting with a sparkly token for our goody bags, which all added to making each guest feel really special!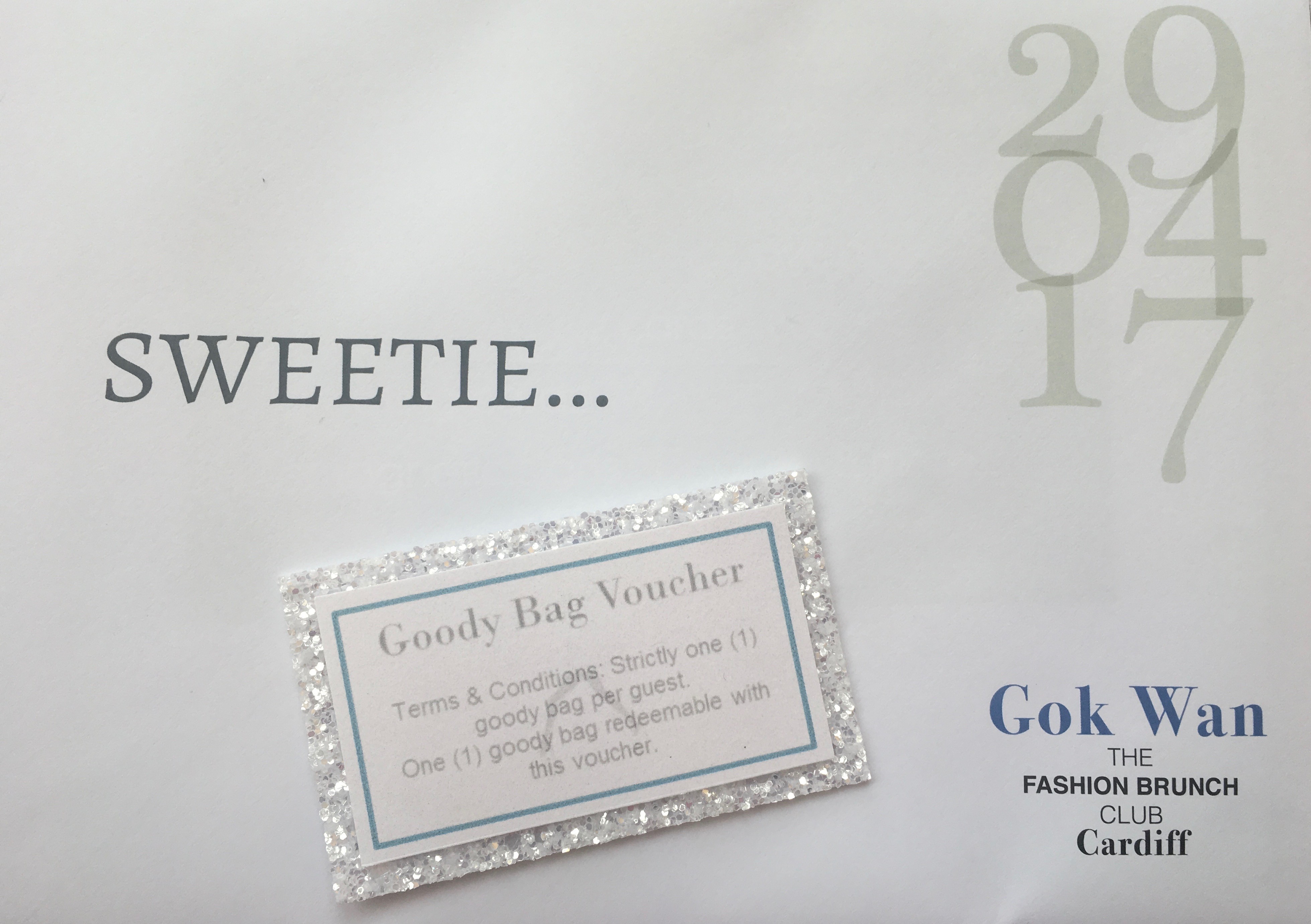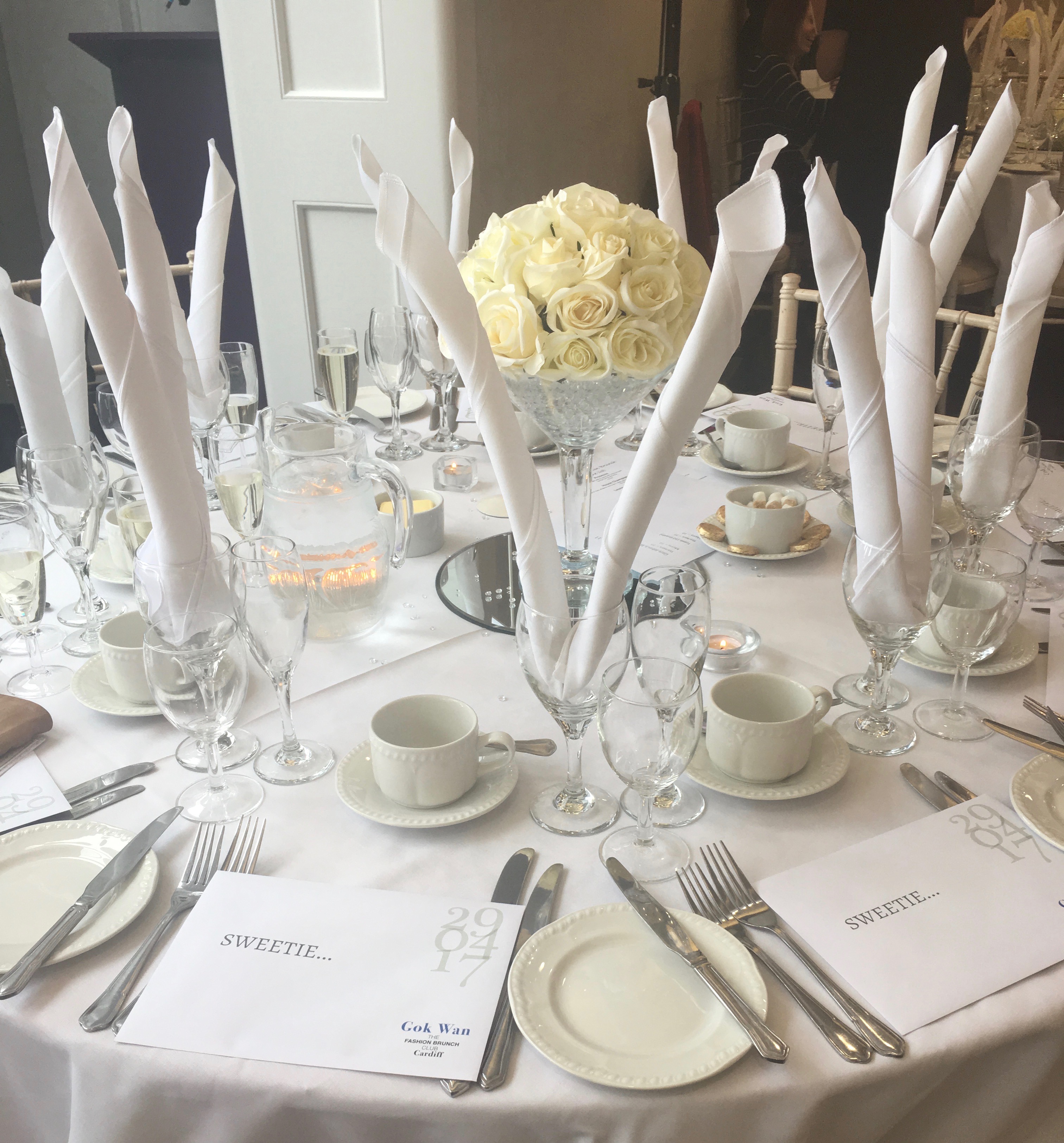 After what felt like the longest lunch ever (patience isn't my strong point) on came Mr Gok Wan and boy was he funny – seriously funny! A real showman he got everyone up on their feet dancing (sounds cringy but it wasn't – honestly), it was fun and electric and his humour was right up my street. Starting his intro, I couldn't believe how much he talked my language, using my beloved strap line of 'real women' and saying how he loves fashion but that it is more about the people;
"The people inside the clothes are so much more"
Gok hit the nail on the head for many of us who have worked so VERY hard to cut our way in the fashion industry, by noting that fashion should be so much more inclusive – music to my ears! This is why and how the Fashion Brunch Club came about, to help local independents and businesses get recognition and be supportive of one another – music to my ears!

"Talent is all on our doorstep….Be proud of Cardiff, support your local business, you have some great brands and businesses here"
So the catwalk show began and we saw beautiful occasion wear, bridal wear, lingerie and sportswear as well as amazing hats and fascinators. None of the models were unhealthily skinny which resonated with Gok's 'real women' ethos – again a big tick there.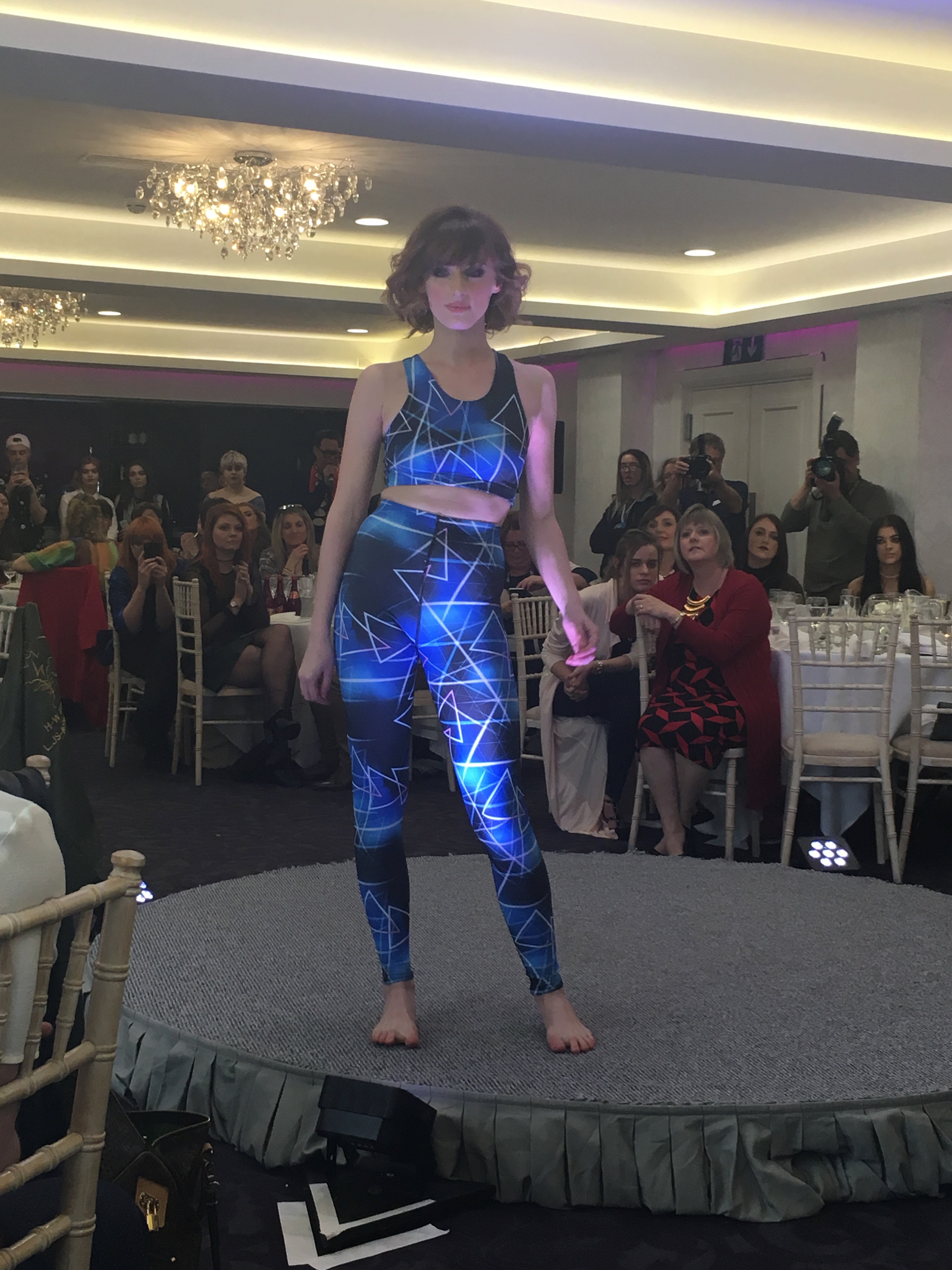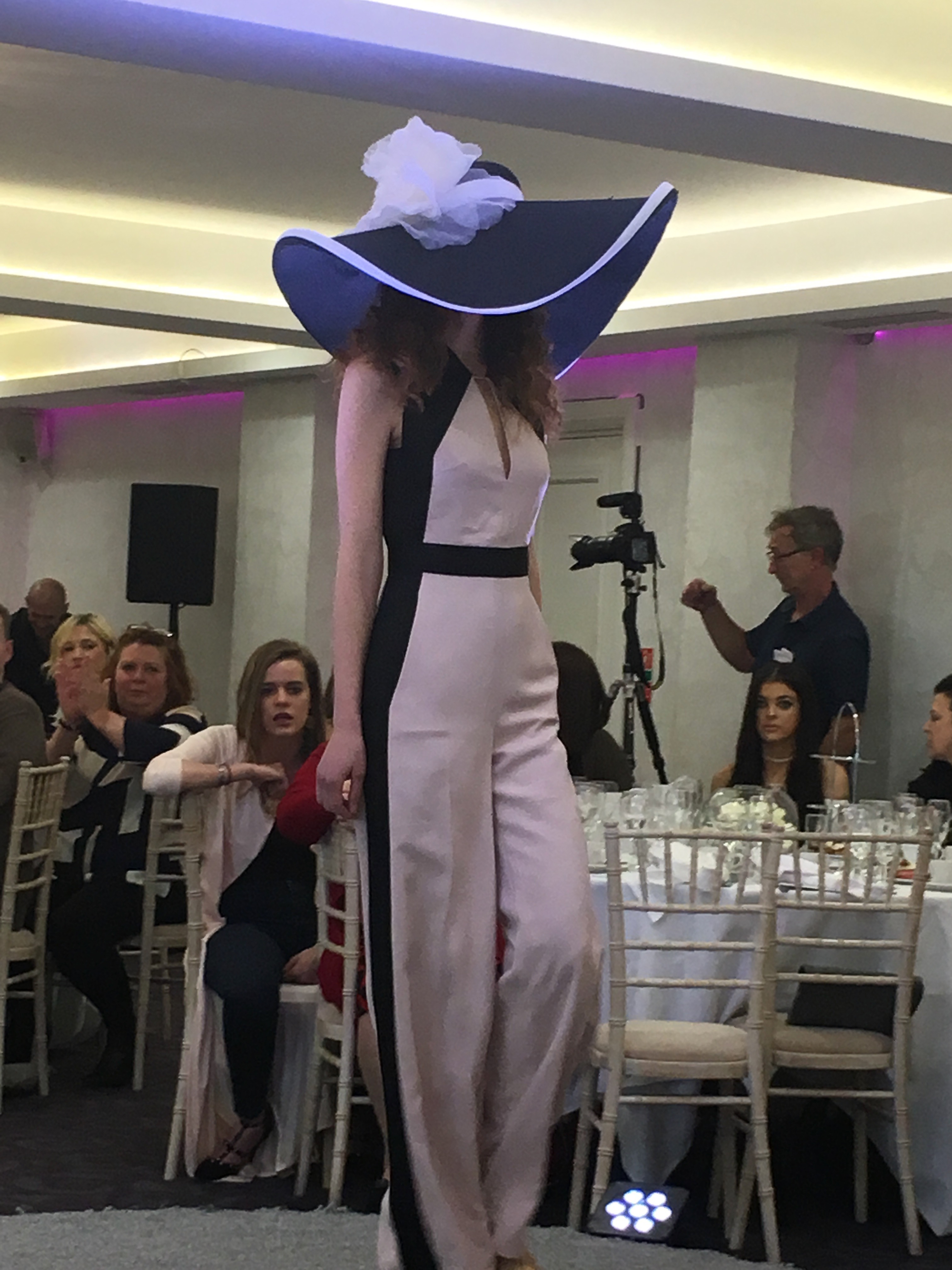 There was a very interactive body shape masterclass where Gok went through some top tips to dress for various body shapes and of course there was lots of laughter as he discussed the correct fitting bra!
"If you know your body shape you will have a good clothes day"
"You must never be ashamed of your figure, you need to show yourself off because you will always look better (than covering up) I promise!"
What was lovely was his make-over of one very lovely lady, his passion for making women look and feel good is evident and he gave her the most heartfelt hug when she braved facing the audience – not easy for some.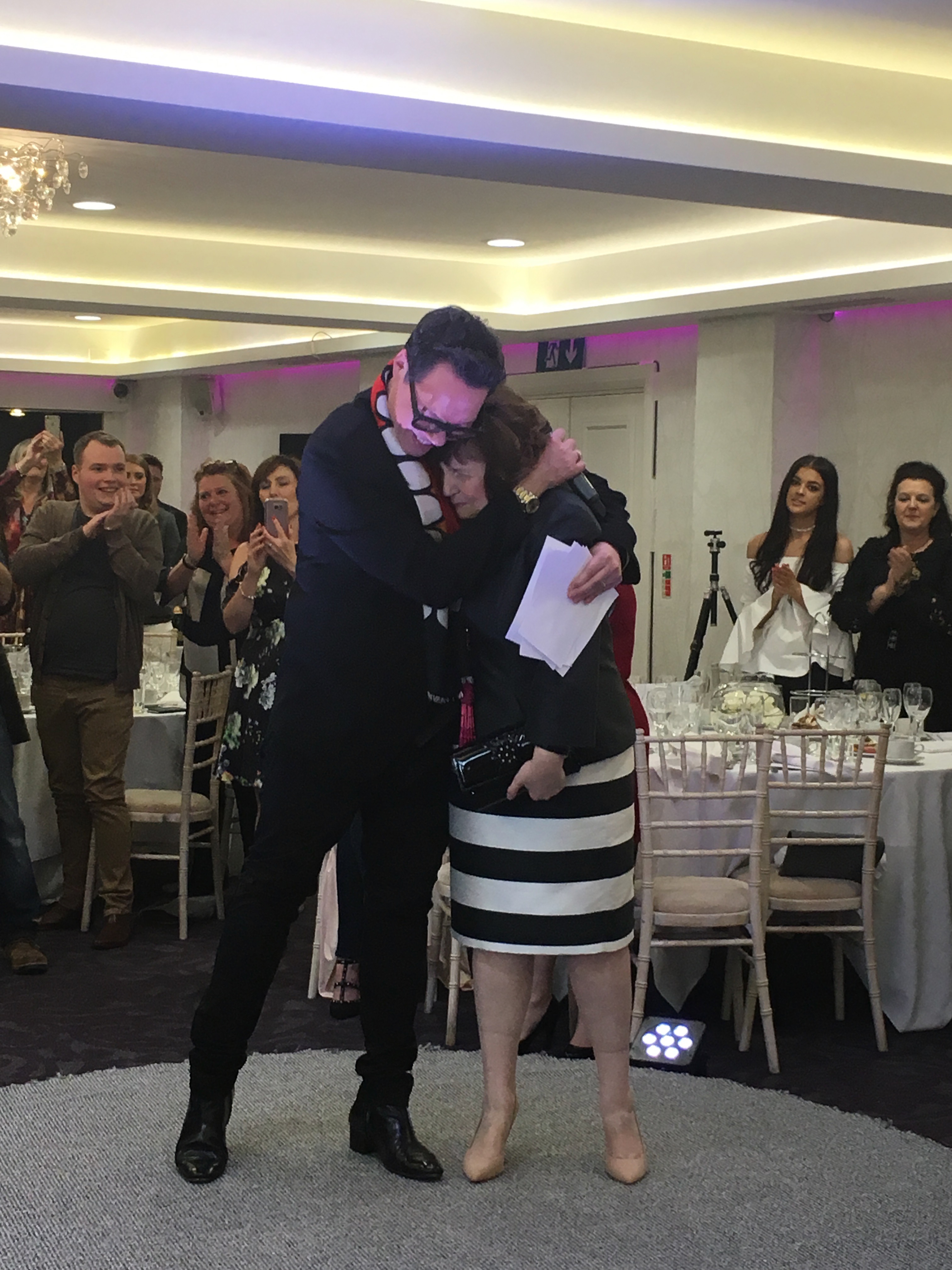 I got so much out of the day, not only through enjoyment but also because it turned out to be a fantastic networking opportunity. I was able to speak to some local brands/businesses that I had heard of or follow on social media but never actually met and this was really valuable. I am a firm believer in collaboration and as Gok advised "Never burn any bridges".
However, the true highlight of my day really did come at the end. Ok, so I loitered, really loitered….but I had kind of/maybe been promised-ish a photo with Gok but nothing was set in stone….so I loitered….a lot!! And then it happened, lovely Jack, part of Gok's team gave me the wink to say "come on Loiterer, he'll see you now!" So up the stairs I went to find my (hero) in his sunglasses (he had a hangover) and I tried to play it cool. However, I lost all that ability and gave him a rather big bear hug which resulted in me looking like a ridiculous cheshire cat. One friend said "could you show anymore teeth?" Charming!
Now being over that shame, I can honestly say I had a truly wonderful day. Gok and his team are super friendly and down to earth and I feel we have someone in the industry who gets it – really gets it. I just wonder when I tell him he is my new BFF or is that way to uncool??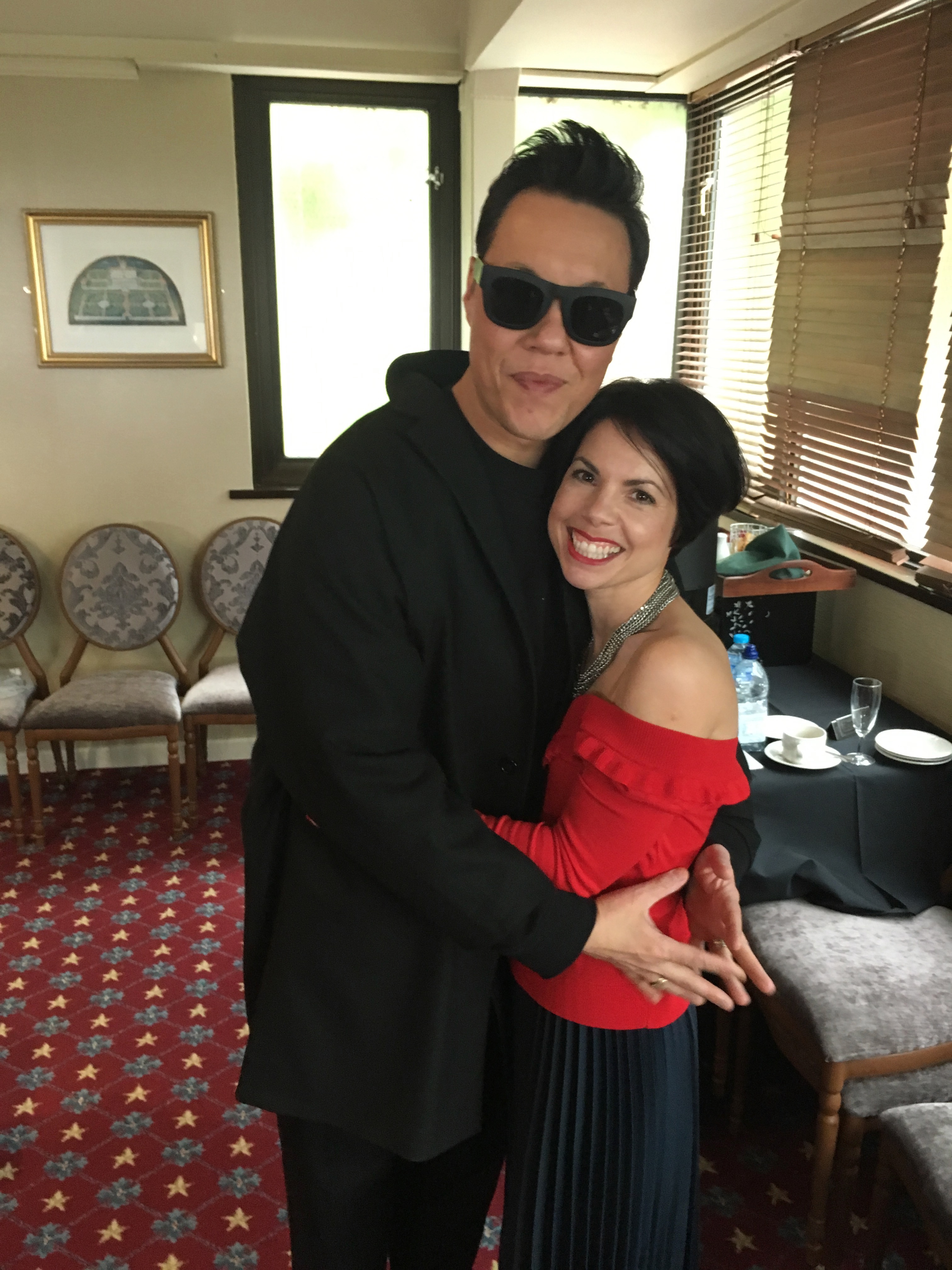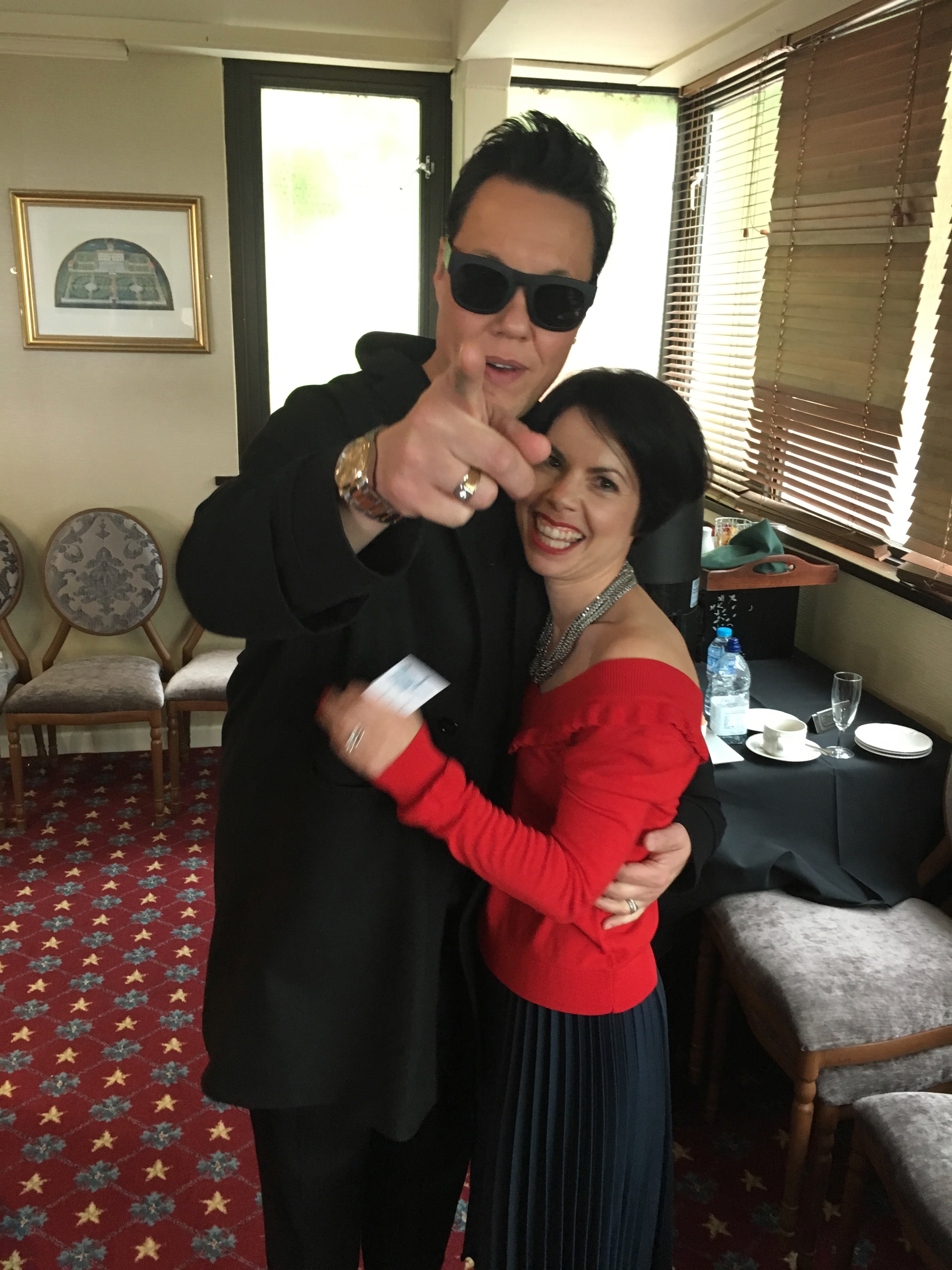 To see if Gok is coming to a City near you visit his Brunch Club website here and be prepared for a great girly, giggly day out: http://www.gokfashion.com/