So the new Autumn season is upon us and as much as it is looking good on the retail front, I'm still not quite ready to let go of summer yet! The colours that have appeared in the shops, however, are truly scrumptious. We are talking burgundy, bright red, camel, shades of blue, mustard, green and metallics! Here are a few pieces that have caught my eye….notice lots of plaid, ruffles, kitten heels, slogan tees and 80's suiting. It's going to be fun!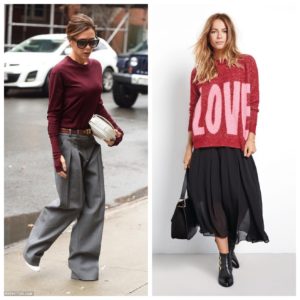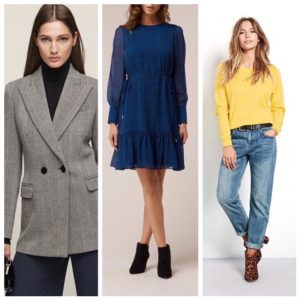 I've started off this season with a fab personal shopping client. We spent 2 hrs together and got tons of outfits that could all be mixed and matched. I'd met her earlier in the summer to go through her wardrobe and we have built up a great rapport. Look how well she photographs too….I love this shot & how she holds herself .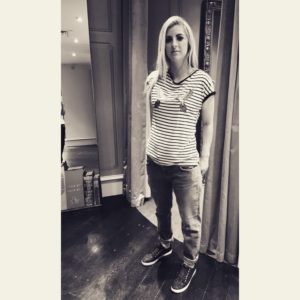 I had a huge boost at the end of the summer by receiving a surprise email to say that I had been listed as one of the '7 Welsh Fashion Bloggers you should be following' – a total shock which made me realise that I hadn't written a blog post since my last  'Gok Wan' one, hence why I'm updating you now!
So, whether you want to have your wardrobe looked through and de-cluttered, whilst being styled in what you already have via a 'Home Wardrobe Styling' session; or if you have very little clothing and need to go straight in to a Personal Shopping trip, I am taking bookings now! Be quick though, as this is a very busy season with the run up to Christmas and all those extra outfits needed, my diary gets filled fairly quickly (I am pleased to say!)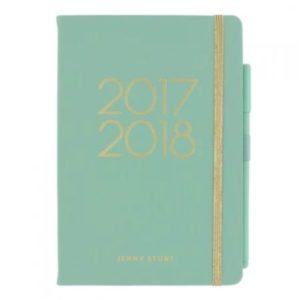 I have also added the option of having a 'Style Consultation' first. This is for those who wish to meet me over a coffee to discuss their requirements. It can be quite daunting to 'book' a stylist you have never met before and you may not know where you need to start. We can discuss exactly what you need help with and make sure we are starting in the right place. Often this is a Colour Analysis & Make-up session but it is entirely up to you!
So, whilst I am still hoping to get my Sliders on (end of summer sales purchase), I realise I may soon be opting for my love of 'Hygge Style' cosies – especially once the clocks go back and it is dark at 4pm! My next blog post will be all about the Scandi way of style and how Athleisure wear has become very 'on trend' and ultimately stylish too.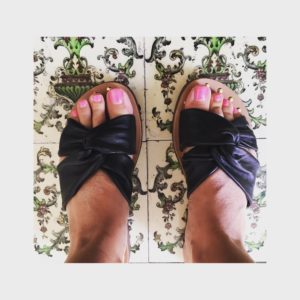 So until the next time, I wish you a happy last few days of summer (if it ever existed!!!) and here is me trying out my new faux leather burgundy trousers from Next. They are soooo comfortable and a steal at £26!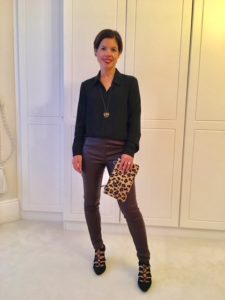 Claire x
Some images sourced from Pinterest