By

Claire
Posted in Personal Stylist
On February 17, 2017
Comments Off

on A new season of style is here ~ let's take a look at what it's all about this Spring!
So the Pantone colour for Spring/Summer 2017 is 'Greenery'! It's bright, it's cheery and it's predominantly a warm colour. Along with this colour, the shops are adorned with bright oranges, yellows and easy to wear teal. This is wonderful news for those that suit yellow-based tones and can take the warm brighter colours. For those of us that suit more blue based cooler tones, fear not, there are some popular hues out there too, such as cerise and blush pink.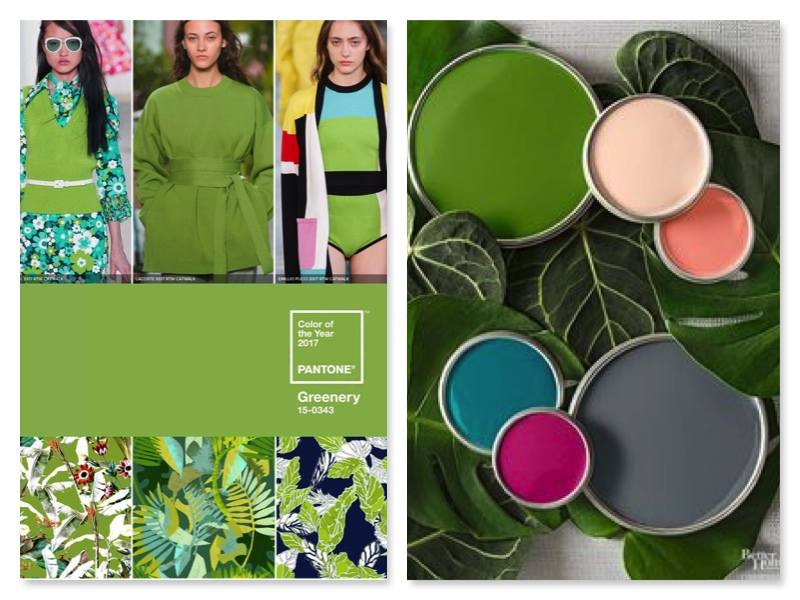 Based on these vibrant and zesty colours for Spring, it's a perfect time to embrace this positivity and push yourself out of your comfort zone. Go for an overcoat in cerise instead of the usual 'safe' navy, black or taupe. Buy that bright yellow top that you love but would never normally reach for; this is the season to push the boundaries and not look out of place!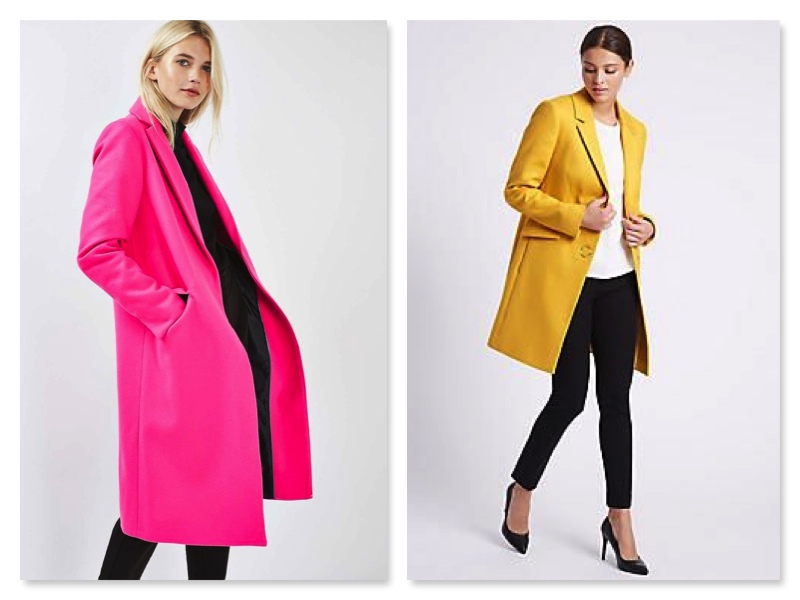 Cerise coat ~ Topshop
Yellow coat ~ M&S
I fell in love this floral teal jumper from H&M. It has that extra interest with the pattern and is a great way to have an on trend piece for a low price label. Fashion should be fun, so play with it and let your inner creativity come out. Embroidery is huge right now and I love these jeans from Zara that make denim look ultra feminine.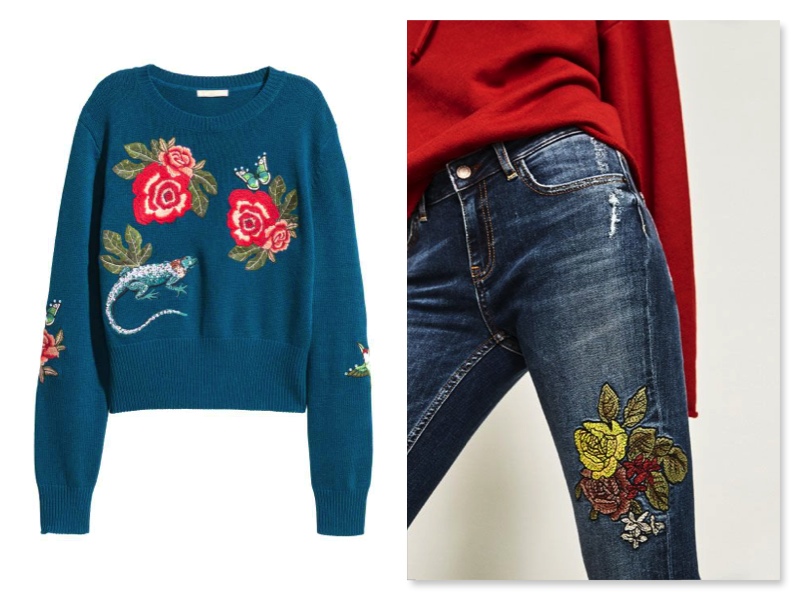 Jumper ~ H&M
Jeans ~ Zara
You will be seeing fluted sleeves a lot too, perhaps not terribly practical but 'oh so stylish!" I do love this more pared down blouse from M&S in a very soft blue – a great option if brights aren't your thing. Another colour that remains popular, is blush pink and I adore this ruffle jumper also from H&M – it makes a statement but in a subtle way. These two shades are really versatile and work easily with denim pieces or more formal colours such as black, navy and grey.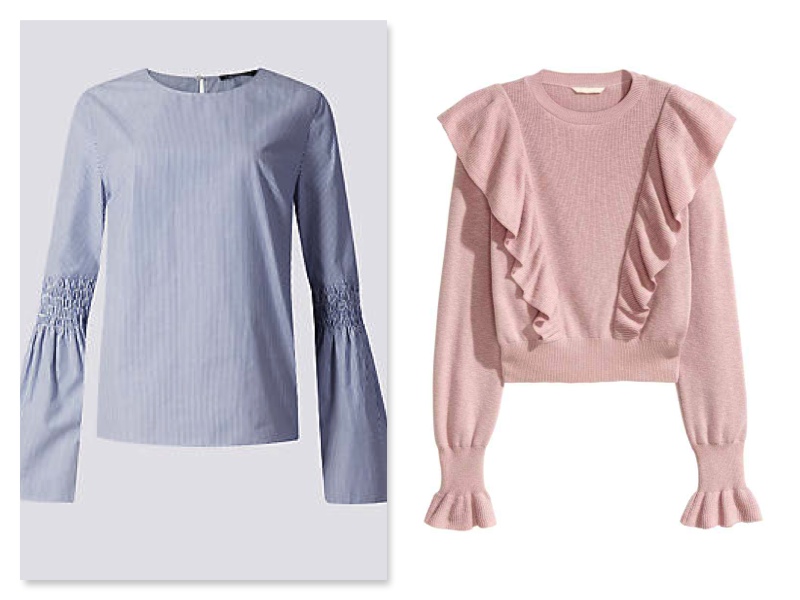 Blouse ~ M&S
Jumper ~ H&M
If you love some of these bright colours but feel a little apprehensive, a great way to introduce them to your look is through accessories. Try treating yourself to a watch, a bag or a pair of shoes and get used to expressing your chosen 'colour pop' that way first. These fun and funky pieces really caught my eye.
Watch ~ Versace Versus
Shoes ~ Aquazzura
Bag ~ Michael Kors
My ultimate 'wow' piece has to be this Warehouse blouse that I spotted recently. I love the vibrant colour, against the delicate print and the slightly dramatic cut. It is a juxtaposition all in one piece, which can be worn in so many ways.
Yellow blouse ~ Warehouse
Enjoy getting your zest on this Spring and let your colours brighten up your day, every day!
If you would like to have a 'Style Consultation' with me to see how I can best help you, then please book an appointment to see me at 'A Brush with Beauty' studio in Penarth. We can sit down together over a coffee to go through your brief and discuss where you would like to start on your style journey. It may be looking at your best colours, a wardrobe styling session or a personal shop. Either way, it is lovely to get to know one another first to find the best plan to get you looking and feeling your very best.
I can't wait to meet you! Claire x
Images sourced from Pinterest & ShopStyle