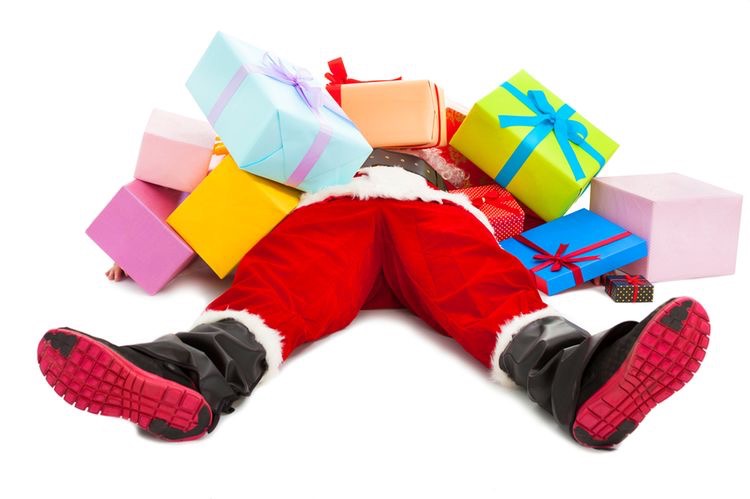 It's Christmas in just over four weeks time and I just cant get my head around it! It's easy to buy for the children as they will categorically tell you what is on their wish list. For the adults, it is just so hard. I seem to buy the same old jumper/shirt combo or theatre vouchers each year…even I'm bored of this – I need some inspiration!!! What I am pleased to see is a big push on social media to support independent brands. For those like myself who are a one person band or a very small business, we have to cover all areas. There is no IT or Accounts department to help us run things, getting our brand awareness can be very time consuming and the pay cheque can vary each month (regardless of how hard you have worked!) So, I shall be doing a little trawling myself, to see if I can find something unique this year for the relatives and hope to support a small business at the same time.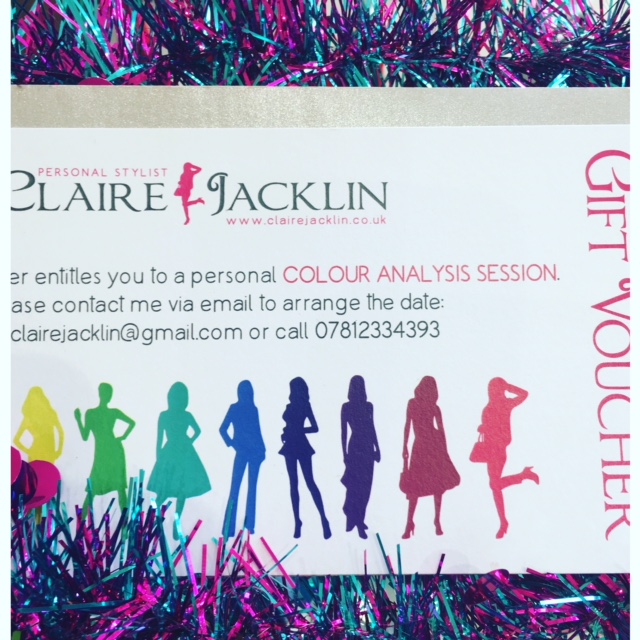 On this note, my ever popular Gift Vouchers are available! These makes for a unique gift that can be posted out, so that you can surprise your loved one this Christmas. The services  that I offer are Colour Analysis which shows you the colours that lighten up your face and help you look younger and fresher (always a winner!) A Style Consultation where we discuss your needs and which path would be the best one to start you on (great if you are totally unsure) I offer Home Wardrobe Styling which is great for those with tons of clothes, yet never know what to wear and a good de-clutter is very much needed (this includes Colour Analysis too) Finally I offer a Personal Shop but I will only shop with a Client that I have met for a previous service. The reason for this is that it is important to know your Client well enough, in order to shop well enough for them. It is also way too much pressure to shop for someone having never met them before!!! I would always suggest to start with either a Style Consultation or Colour Analysis to begin with but the choice is yours!
I'll be back in touch to wish you a very merry Christmas and to tell you of my 2019 plans, so until then, take the shopping easy and please avoid Santa burn out!!!
Love Claire xx