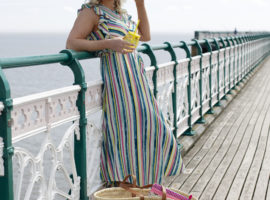 Posted on 19th June 2018 by Claire in Accessories, Blogger, Cardiff, Collaboration, Design, Fashion, Fashion Blogger, Handbags, Lifestyle, Penarth, Personal Stylist, Petite, Shoes, Shop Local, South Wales, Styling, Vale of Glamorgan, Wales.

Whether you are having a Staycation or a Vacation, it is always nice to buy some new 'holiday clothes' to feel like you are escaping the norm. Ultra Violet is the Pantone Colour of the year. However, we have seen lots of this toned right down to a softer Lilac colour, along with many other […]

Continue Reading... No Comments.