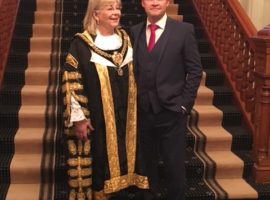 Posted on 29th June 2018 by Claire in Accessories, Blogger, Cardiff, Collaboration, Design, Fashion, Fashion Blogger, Handbags, Lifestyle, Penarth, Personal Stylist, Petite, Shoes, Shop Local, South Wales, Styling, Vale of Glamorgan, Wales.

So a recent brief that came my way was to find some very soft, handmade leather shoes. Initially I panicked thinking this was going to be immensely time consuming and a mission impossible. However, after reaching out to a stylist friend of mine, I was introduced to a brand called Solely Original. Obviously I had […]

Continue Reading... No Comments.