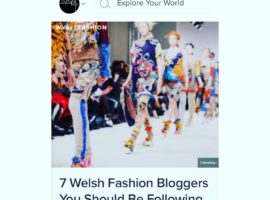 Posted on 15th September 2017 by Claire in Blogger, Cardiff, Fashion, Fashion Blogger, Lifestyle, Personal Stylist, Petite, Shoes, South Wales, Styling, Vale of Glamorgan, Wales.

So the new Autumn season is upon us and as much as it is looking good on the retail front, I'm still not quite ready to let go of summer yet! The colours that have appeared in the shops, however, are truly scrumptious. We are talking burgundy, bright red, camel, shades of blue, mustard, green […]

Continue Reading... No Comments.