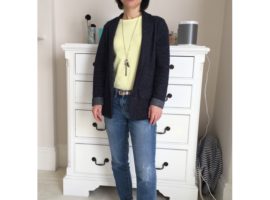 Posted on 8th April 2018 by Claire in Fashion Blogger, fashionwriter, Handbags, high street, personal shopper, creative, Personal Stylist, Petite, Styling, Uncategorised.

So, as you may know I'm trying to blog a little more, as in, way more than my standard three blogs a year (pathetic!). I've cranked up the old WordPress app, dusted it off & realise I can post directly from my phone – how technology has moved on!!! With the house extension in full […]

Continue Reading... No Comments.