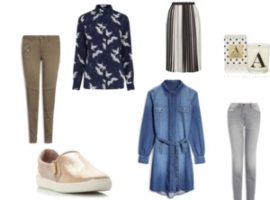 Posted on 6th May 2016 by Claire in Fashion, Lifestyle, Shoes.

I haven't blogged for a while, I just don't know where the weeks go.  Easter has been and gone and before we know it another half term will have landed! As we all know the weather has made it difficult to change over to a Spring/Summer wardrobe.  I just don't dare put away my thicker […]

Continue Reading... No Comments.